It's the most wonderful time of the year full of fun, festivities and of course Bublè!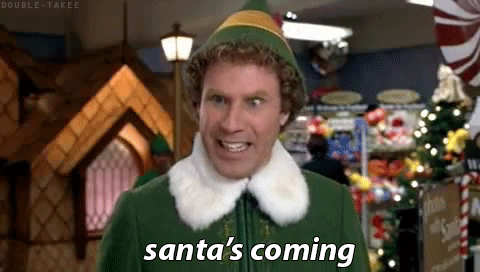 But let's be honest, while it might look perfect in all those festive films, Christmas can actually be a massive stress and put a serious dent in your bank account. If you haven't started your Christmas shopping yet (and let's face it who has? It's not even December yet), you're probably still trying to figure out how you can make sure those last few pay cheques cover everything.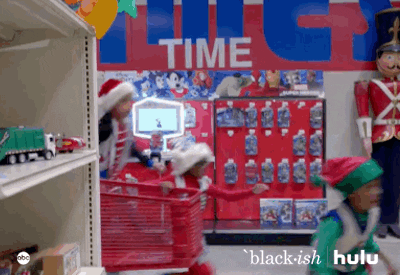 Well, do not fear, we've put together seven money saving tips for your Christmas shopping that will leave you feeling flush this festive season. After all, you need to make sure you've got some money left for the New Year's celebrations!
1. Make a list (and check it twice)
Lists just make everything better, especially when it comes to shopping, and apps such as "Manage Christmas – Christmas Gift List Manager" can be a Godsend.
The app helps you to create lists for your Christmas shopping by adding all the things you are planning to buy for everyone, adding a budget and ticking off the items as you go, as well keeping track of the all-important money. No more getting overwhelmed and panic buying presents you don't need.
2. Partner up!
Maybe your mum really liked that handbag she (not so subtly) pointed out while you were shopping the other day, but it's a teeny bit outside of your budget. Well, don't just settle for something second best, why not partner up with someone in the family, and split the cost? That way you can put a smile on mum's face on Christmas morning, and you won't be completely out of pocket. And to make sure they pay you back straight away let them know about Paym, so there are no awkward conversations around the Christmas dinner table. Further details on Paym can be found here: www.paym.co.uk/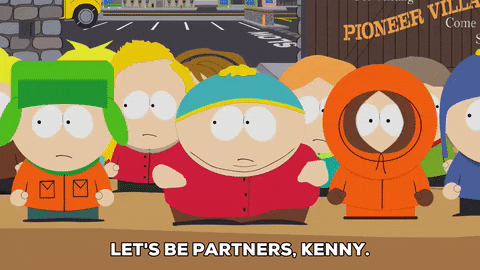 3. DIY
You might be a bit past the age of giving your parents a painting (complete with some dried pasta detailing) to proudly stick to their fridge for Christmas. However, there are some handmade gifts that can be really thoughtful and personable, and also save you money. So dig out the glue gun and scissors and check out some of the best inspirations on Pinterest.  www.pinterest.co.uk/explore/diy-christmas-gifts/?lp=true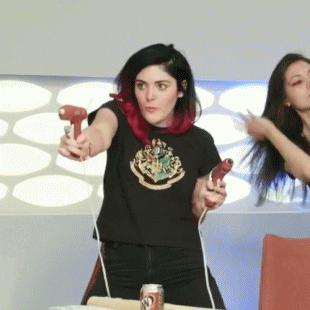 4. Black Friday
Black Friday is seen as the official beginning of the Christmas shopping season. But more importantly, it can help you save shed loads of money. Black Friday is on the 24th of November this year, giving you plenty of time to get your gifts before the big day. Understandably, you won't be the only one venturing to the shops on the day, so it might get quite cosy in the shops with large crowds trying to grab the best offers, so get your elbows at the ready! But for those of you who never go shopping in real life anymore, there are 100s and 100s of deals to be found online. So get your laptop ready, grab a cuppa, get comfy and snap up some absolute steals from the comfort of your own home. You can even make a watch list on sites like Amazon beforehand on www.amazon.com/Black-Friday/, for items you know you want to try and grab.
5. Voucher Codes
There are always secret voucher codes waiting to be found that could save you 5% – 20% off your online purchases, you just need to know where to look. So do your research before ordering online and look at what's available (we know this isn't the most exciting task but think about the savings!). Or you can subscribe to voucher code sites, such as www.vouchercodes.co.uk and www.hotukdeals.com/vouchers, and receive regular updates with all of the latest deals.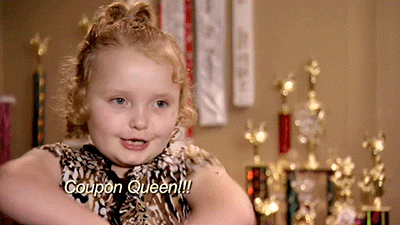 6. Secret Santa
Save money and have fun at the same time by getting your friends together to do Secret Santa. Set a budget and buy one present for the person you picked out of the hat, and make a pact to not go over the limit. This way, instead of buying a present for everyone in your group you only have to buy one, and the element of mystery adds to the fun. Plus you'll look super organised for sorting it out. If you can't all get together in real life for the big name draw you can use websites such as this one to do it virtually www.drawnames.co.uk/secret-santa-generator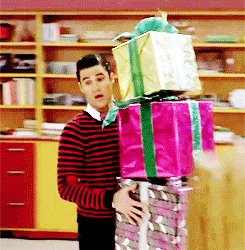 7. Give Charity Gifts
As hard as try you can never be 100% sure that you will hit the nail on the head with the gifts you have chosen, so instead of wasting your money why not play it safe AND do some good! Consider charity gifts. Take the amount that you would have spent on a physical present and donate to a charity, in the name of your friend/family member. Pay it forward this festive season. Choose your charity here: https://www.presentaid.org/